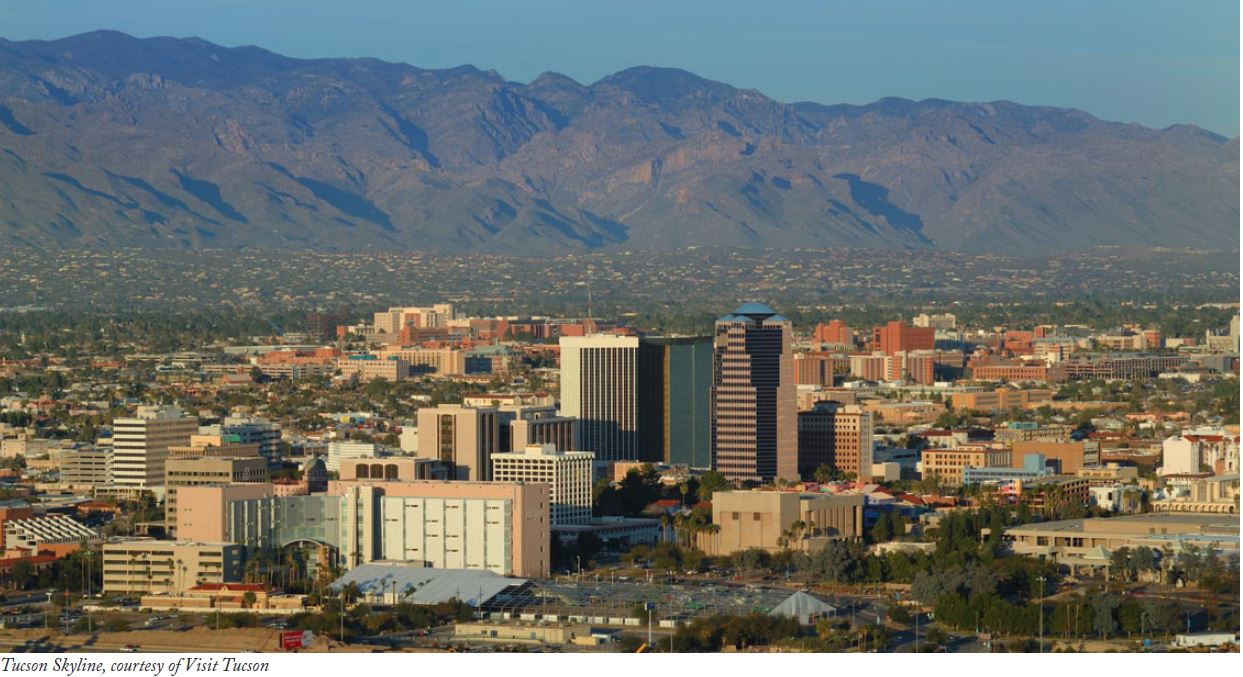 The 2017 annual meeting of the Weed Science Society of America will be held February 6-9 in Tucson, Arizona (Hilton El Conquistador). For specific questions about the 2017 meeting, please e-mail wssa@allenpress.com.
Important deadlines

Title/author information: October 4, 2016 (closed)
Early-bird registration (reduced rate): December 9, 2016 (closed)
Hotel reservations at discounted rate: January 3, 2017 (closed)
Abstract text due: January 16, 2017 (closed)
Presentation upload due: January 31, 2017
| | | | |
| --- | --- | --- | --- |
| Registration type | Early Bird (before Dec 9) | Dec 10 – Jan 6 | Jan 7 & after |
| WSSA Member | $400 | $500 | $600 |
| Non-Member | $500 | $600 | $700 |
| WSSA Student Member | $125 | $125 | $125 |
| Guest | $75 | $75 | $75 |
| WSSA Emeritus/Retired Fellow | Complimentary | Complimentary | Complimentary |
| One-Day Registration | $175 | $175 | $175 |
| | | | |
Online registration (

closed

)
Onsite registration (PDF). Please print, fill details and bring it to the meeting.
To join or renew WSSA membership, click here
If you have any questions with registration, call 1-800-627-0326 or e-mail us at wssa@allenpress.com
Hotel Information
The discounted meeting rate at Hilton Tucson El Conquistador will be available through Tuesday, January 3, 2017. The group rate for a standard guest bedroom is $179 per night plus tax, available 3 days prior and 3 days after the event dates of February 6-9, 2017, subject to availability. Be sure to mention "WSSA" in order to get the discounted rate. Check-in time at the Hilton is 4 p.m. with check-out at 11 a.m.

Booking by phone: 800-325-7832
Airport Shuttle Reservation

(now closed)


Complimentary shuttle reservation from the Tucson airport to the conference hotel arranged with Integrity Tucson (www.integritytucson.com) is now closed. The attendees will have to make their own arrangements to get to the hotel.
Title/Abstract Submission Details
To submit a title/abstract/presentation, please visit the WSSA Abstract Submission System (please note that there is no word limit on the abstract).
There are slightly separate directions for individuals who are submitting into this system for the first time as opposed to those who have previously submitted an abstract for either the WSSA annual meeting last year or any of the regional meetings that use this system.There are some additional instructions for students entering a poster or oral presentation contest (see below).


Submitting titles

:  Please do not submit your title in bold typeface or all caps.  Just capitalize the major words in the Title as per the instructions.


If you are a first time submitter

: The first thing you will need to do is create an account.  Once you have created an account, you will be sent an email confirmation.  The email will give you directions on setting up your password. Then you can log-in with your User Name (Email address) and Password.  Some of the regional weed science meetings are using this system as well so to submit into the WSSA meeting you will need to "Join" the  WSSA 2017 Annual Meeting.


If you are a returning submitter

: If you have already used this system, for either a previous year's annual meeting or one of the regional meetings using this system, your information has been retained and you can log-in as usual and proceed directly to submitting your abstract title/author information/text.  Just be sure you have "joined" the  WSSA 2017 Annual Meeting and are submitting into the 2017 meeting. In submitting author information, if your authors are already in the system, you will be able to select them from a drop down selection box.  If they are not already in the system, you can "add an author" as you are submitting your title/author information.


Choosing a section

: You will first need to indicate whether this is a poster or an oral presentation. Then there are the thirteen traditional WSSA oral presentation sections, the thirteen traditional WSSA poster presentation sections, four symposia, and the student contests.  If you are not a student or if you are a student who is not participating in a contest, then you will select poster or oral and your top three choices for a section in which your title is to be placed and presented.
Information for Students Submitting Abstracts
WSSA student members may submit into the appropriate PhD or MS poster contest or a PhD or MS oral contest. If you are student and you want to participate in the contest, click "yes" for student, click "yes" for contest; and then click the appropriate section: MS Poster, PhD Poster, MS Oral, and PhD Oral.  Students can only participate in either an oral contest or a poster contest. Do not submit into the other substantive titled sections unless you are not participating in the student contest.
Information for Student Poster Contest