Funding Opportunity – Crop Protection and Pest Management
USDA National Institute of Food and Agriculture sent this bulletin at 11/22/2023 02:36 PM EST
Crop Protection and Pest Management
The Crop Protection and Pest Management (CPPM) program addresses high-priority issues related to pests and their management using integrated pest management (IPM) approaches at the state, regional, and national levels. CPPM supports projects that ensure food security and respond effectively to other major societal pest management challenges with comprehensive IPM approaches. Projects must be economically viable, ecologically prudent and safe for human health. CPPM also addresses IPM challenges for emerging issues and existing priority pest concerns that can be addressed more effectively with new and emerging technologies. Application deadline is February 15, 2024. For more information, read the CPPM funding announcement.
Federal Agency Perspectives and Funding Opportunities for Weed and Invasive Plant Research Symposium
9/5/2023
Click here to read the symposium summary paper.
---
USDA NIFA Announces 5-Day Grant Workshop in May
Are you a faculty new to teaching, research and/or education? Have you applied for a federal grant before and have not been successful?
If so, USDA-National Institute of Food and Agriculture (NIFA) will have a technical assistance webinar to help you learn more about different funding opportunities. We welcome 1890 and 1862 land-grant institutions, HSIs, non-land grant universities, community colleges, 1994 and Insular land-grant universities; small and midsize institutions; Community Based Organizations, Non-Governmental Organizations, small businesses, and others. This 5- day event will focus on competitive programs, strengthening grant writing and developing skills to write for success as well as award process and management.
Start Date: Monday, May 8, 2023 – 11:00 AM EDT
End Date: Friday, May 12, 2023 – 2:00 PM EDT
Day 1: NIFA Grant Pre-Application Process
Day 2: Application Review and Tips for Success
Day 3: Competitive Program Funding Opportunities
Day 4: Competitive Program Funding Opportunities (cont'd)
Day 5: Awarding Process and Award Management
Full agenda coming soon.
If you want to sign-up for the Grants Support Technical Assistance Workshop or know more click here.
March 22nd and March 29th WSSA Webinars on NIFA Grant Programs
WSSA hosted a series of two free webinars on NIFA Grant Programs. The webinars were held on March 22 and 29, both at 3:00pm ET. These webinars included four 10-minute presentations by NIFA National Program Leaders and National Science Liaisons, followed by a 15-minute Q and A. Both webinars were recorded and the recordings are available on the WSSA web site. The presenters were:

March 22

Vijay Nandula, Division of Plant Systems – Protection

Mathieu Ngouajio, Institute of Food Production and Sustainability Ganesh Bora, Institute of Food Production and Sustainability Vance Owens, Division of Plant Systems – Production

March 29


Erica Kistner-Thomas, Division of Plant Systems – Protection
Victoria Finkenstadt, Division of Agricultural Systems

Tom Bewick, Division of Plant Systems – Production Amy Ganguli, Institute of Bioenergy, Climate, and Environment

Power Points from the Webinars

NIFA Organic Weed Mgt Programs
AFRI's Pests and Beneficial's Species in Agricultural Production Systems
SARE: Sustainable Agriculture Research and Education
USDA-NIFA Competitive Grant Programs supporting Research, Extension, & Education in Weed Science
NIFA Update – WSSA Agri Systems and Technology
Programs of Potential Interests to Weed Scientists
Biorefining & Biomanufacturing
WSSA-USDA National Institute of Food and Agriculture (NIFA) Fellow
The WSSA Board of Directors created the position of WSSA-NIFA Fellow in 2013. This liaison position is a partnership between WSSA and the United States Department of Agriculture (USDA) National Institute of Food and Agriculture's (NIFA) Division of Plant Systems-Protection. Dr. Donn Shilling, University of Georgia was selected as the first USDA-NIFA Fellow in late 2014 and his work in this role began in 2015. He was then followed by Dr. James Kells of Michigan State University in 2019.
The purpose of the WSSA-NIFA Fellow is to serve as a weed science resource and subject matter expert within USDA-NIFA and to act as a liaison between WSSA members and USDA-NIFA employees. The WSSA-NIFA Fellow provides input on a wide range of topics such as current weed management practices, herbicide resistance management, weed biology and ecology, invasive plants, and the role of weed control in land management. The WSSA-NIFA Fellow learns about USDA-NIFA policies and procedures, becomes familiar with the USDA-NIFA staff and their roles in the agency, and develops a basic understanding of how USDA-NIFA funding priorities are established and grants awarded. The overall vision and goal for the WSSA-NIFA Fellow is to help enhance NIFA's understanding of Weed Science and vice-versa that results in a positive impact for both Weed Science and Agriculture.
Description about the WSSA-NIFA Fellow
---
USDA-NIFA Funding for Weed Science Researchers
USDA-NIFA has developed a Weed Science Funding page to archive all relevant funding opportunities within USDA for Weed Science researchers. Scroll down to RELATED CONTENT section at the bottom of the page for relevant opportunities. The EXTERNAL RESOURCES section at the bottom lists previously funded projects. A list of FY 2017 USDA grant and partnership programs that can address invasive species research, technical assistance, prevention and control is available here. For any questions on USDA grants, contact Dr. Rob Hedberg (rhedberg@nifa.usda.gov).
Information on NIFA funding and how to succeed in grantsmanship:
This PDF file contains slides and notes from the special session, "Navigating the New Landscape of Federal Funding", which was held at the 2017 WSSA meeting in Tucson, AZ. It contains information and insights that should be useful to anyone planning a proposal submission. Highlights include:
New NIFA panel organization – Many options are available for funding weed science research, some with relatively high funding rates.
Tips for preparing your proposal – Take home message: Study the RFA, write clearly, and call the Program Leaders with your questions!
Lessons from the 2016 panel – It seemed to work well for Weed Science. Read the Panel Manager's thoughts on the process.
View the funding and grants page for details on active and recently closed calls from USDA and other federal funding agencies.
---
5/19/2022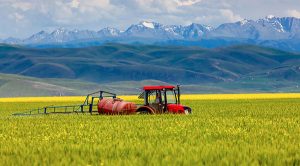 NIFA's Supplemental and Alternative Crops (SAC) Competitive Grants Program supports projects that lead to expanded adaptation and increased acres of canola grown in the United States for oil and industrial hemp grown for value-added products. SAC supports breeding, testing, and developing superior performing canola and industrial hemp varieties and production practices that result in improved cost efficiencies, reduced grower risks, and wider use in production systems. Research results and technology developed are expected to be rapidly transferred to producers and other users through effective extension outreach and other engagement efforts. This is an integrated research and extension program that will produce results to increase the cost effectiveness and competitiveness of these two crops grown as components of production systems across the country. Applications are due by June 29. For more information, read the funding opportunity.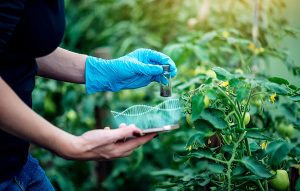 NIFA's Agricultural Genome to Phenome Initiative (AG2PI) focuses on collaborative science engagement that brings together a community of researchers across both crops and animals to lay the foundation for expanding knowledge about genomes and phenomes of importance to the agriculture sector of the United States. AG2PI supports multiple goals within the USDA Science Blueprint, USDA Innovation Agenda, the Genome to Phenome: USDA Blueprint for Animal Genomics Research, and relevant crop research initiatives. Projects will coordinate research linking genomics and predictive phenomics to achieve advances that generate benefits to society and the environment. Applications that propose a collaboration among U.S. crop and animal researchers are encouraged. Application closing date is July 21. For more information, read the funding announcement.
---
Funding Opportunity – Equipment Grants Program (EGP)
04/20/2022
Scientists work in a laboratory, courtesy of Adobe Stock.
The Equipment Grant Program (EGP) serves to increase access to shared-use special purpose equipment/instruments for fundamental and applied research for use in the food and agricultural sciences programs at institutions of higher education, including State Cooperative Extension Systems. The program seeks to strengthen the quality and expand the scope of fundamental and applied research at eligible institutions, by providing them with opportunities to acquire one major piece of equipment/instruments that support their research, training, and extension goals and may be too costly and/or not appropriate for support through other NIFA grant programs. Proposal deadline: June 15. For more information, read the grant announcement.
---
Smith-Lever Special Needs Competitive Grants (SLSNCGP)
04/20/2022
A scientist tests water following an emergency, courtesy of Adobe Stock.
Within the states and territories, the Cooperative Extension System has repeatedly served as the trusted community organization that has helped to enable families, communities, and businesses to successfully prepare for, respond to and cope with disaster losses and critical incidents. Once a disaster has occurred, the local Extension outreach includes: communicating practical science-based risk information; developing relevant educational experiences and programs; working with individuals and communities to open new communication channels; and mitigating losses and facilitating recovery. NIFA intends to fund Special Needs projects to implement applied scientific programs that serve public needs in preparation for, during and after local or regional emergency situations. Proposal deadline: May 26. For more information, read the funding announcement.
---
Special Research Grants Program Aquaculture Research
Fish, courtesy of Adobe Stock.
The purpose of the Aquaculture Research Program is to support the development of an environmentally and economically sustainable aquaculture industry in the U.S. and generate new science-based information and innovation to address industry constraints. Over the long term, results of projects supported by this program may help improve the profitability of the U.S. aquaculture industry, reduce the U.S. trade deficit, increase domestic food security, provide markets for U.S.-produced grain products, increase domestic aquaculture business investment opportunities, and provide more jobs for rural and coastal America. The Aquaculture Research program will fund projects that directly address major constraints to the U.S. aquaculture industry and focus on one or more of the following program priorities: genetics of commercial aquaculture species; critical disease issues impacting aquaculture species; design of environmentally and economically sustainable aquaculture production systems; and economic research for increasing aquaculture profitability. Proposal deadline: June 3. For more information, read the funding announcement.
---
Higher Education Challenge (HEC) Grants Program
04/20/2022
A student in a lab coat., courtesy of Adobe Stock.
Projects supported by the Higher Education Challenge Grants Program will: address a state, regional, national or international educational need; involve a creative or nontraditional approach toward addressing that need that can serve as a model to others; encourage and facilitate better working relationships in the university science and education community, as well as between universities and the private sector, to enhance program quality and supplement available resources; and result in benefits that will likely transcend the project duration and USDA support. Proposal deadline: June 6. For more information, read the grant announcement.
---
Alfalfa Seed and Alfalfa Forage System Program (ASAFS)
Alfalfa, courtesy of Adobe Stock
Alfalfa Seed and Alfalfa Forage System Program (ASAFS) will support the development of improved alfalfa forage and seed production systems. Proposals submitted to ASAFS should address one or more of the following priorities: improving alfalfa forage and seed yield through better nutrient, water and/or pest management; improving persistence of alfalfa stands by lessening biotic or abiotic stresses; improving alfalfa forage and seed harvesting and storage systems to optimize economic returns; improving estimates of alfalfa forage quality as an animal feed to increase forage usage in animal feeds; and/or breeding to address biotic and abiotic stresses that impact forage yield and persistence and the production of seed for propagation. Proposal deadline: June 2. For more information, read the grant announcement.
---
NIFA's mission is to invest in and advance agricultural research, education, and extension to solve societal challenges. NIFA's investments in transformative science directly support the long-term prosperity and global preeminence of U.S. agriculture.
USDA is an equal opportunity lender, provider, and employer.