63
rd

Meeting of WSSA

Presented by: Weed Science Society of America & North Eastern Weed Science Society

Where: Crystal Gateway Marriott : Arlington, VA

Dates: Jan 30, 2023 – Feb 2, 2023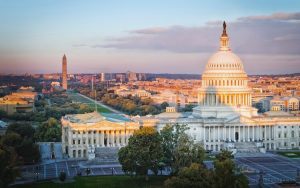 Leadership from both WSSA and NEWSS along with their program committees are excited to be working on our first in person meeting since 2020.
Arlington is the ideal hub for visiting the Washington region. Many of the region's most popular attractions are conveniently accessible by the Metro subway system, and virtually all of Arlington's 43 hotels are just minutes from one of 11 Metro stations in the County. And Arlington is super-walkable: bike paths, sidewalks and pedestrian-friendly bridges mean you can park your car and head out on foot.
Stay Tuned for updates, registration, and a schedule for the 63rd Annual Meeting! We are looking forward to seeing you all in Arlington!